dinova's been thunderstruck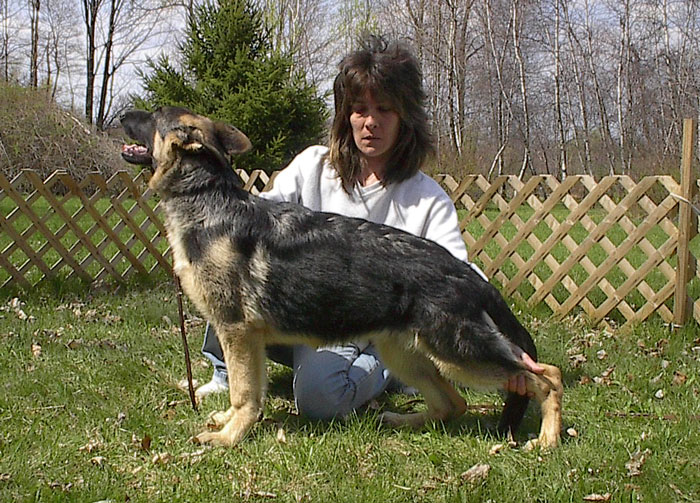 In October 2005 . . . Panya went to visit Ch. Wayside's Honky Tonk Man. What a gentleman he was.
In November 2005 . . . We watched his outstanding performance at the German Shepherd Dog National. Now he's Grand Victor Ch. Wayside's Honky Tonk Man!
In December 2005 . . . There was quite a Christmas present in the whelping box.
And now we have . . . DiNova's Been Thunderstruck.

We call her Leah. She is our "Rolf" daughter. We all just absolutely love Leah. She is affectionate, fun loving, and a very loyal dog. We anticipate that she will contribute many good things to our breeding program.
Leah will be bred in the spring of 2009. Information will be updated here.