Totana Piper hill's go zafra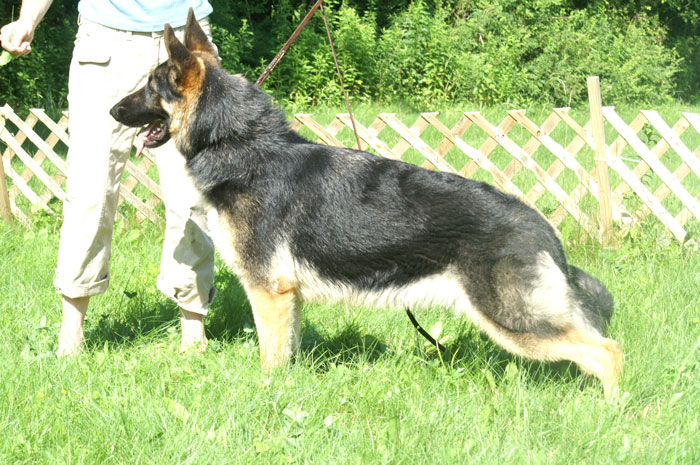 We are thrilled to have Zafra living with us. To us at DiNova German Shepherds, Zafra is what a German Shepherd Dog should be. She will surely be an asset to our breeding program. She offers beauty, rich pigment, strong earset, and an awesome temperament, being very easygoing, gentle, yet willing to roughhouse. And yes, she can move! Zafra is also being shown with Devin in junior showmanship.
Zafra's sire is Ch. Denridge's Lord of the Rings, TC, OFA, and her dam is Totana's Xara of Piper Hill, OFA. Zafra goes back to Grand Victor Piper Hill's Polo.
Many thanks to Barbara and Frank Lopez of Totana-Piper Hill German Shepherds for giving us the opportunity to own Zafra.
Zafra has started her show career. She has been shown in German Shepherd specialty shows and all-breed shows in northeast Pennsylvania and surrounding states. She has a major win and single points toward her championship.
Zafra will be bred in October 2010.

Puppies for sale will be posted on the Puppies page.